TADHack Johannesburg was our largest location in 2019, with over 200 participants. The sponsors were: MTN, IBM, TCS, Huawei, and CSG; with partners: Here Technologies, SqwidNet, RedBull, and Simwood; making TADHack Joburg possible.
One of the reasons live streaming is so important between the TADHack locations is the vibrancy of Johannesburg. I remember Mark White commenting as he arrived into TADHack Brisbane on a gray, drizzly Sunday morning; seeing the energy of TADHack Johannesburg is an inspiration for everyone here in Brisbane. And that is true across all TADHack locations.
For 2020 we'll be running TADHack Johannesburg / South Africa virtual. We have lots of exciting plans to share with you very soon 🙂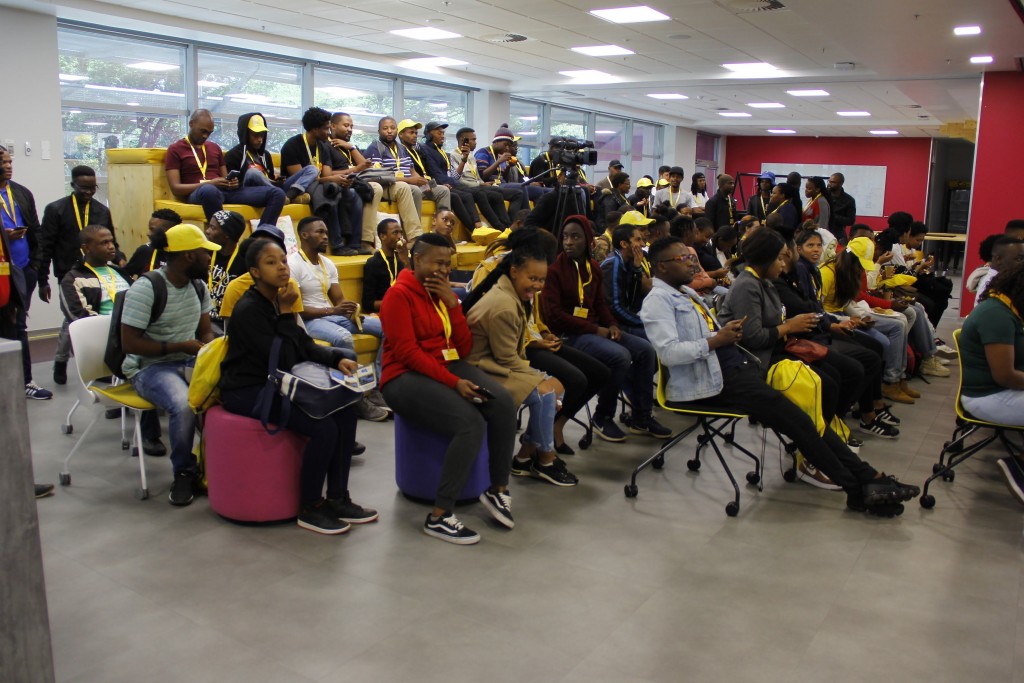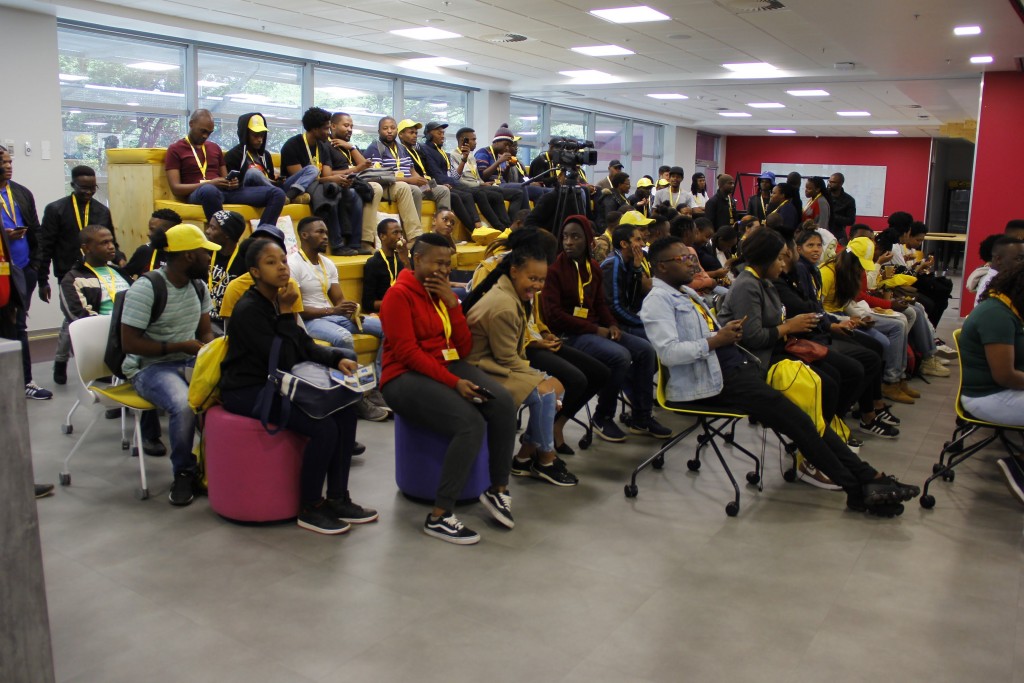 To be fair I must mention, in the past Kuala Lumpur achieved over 200 people. And Sri Lanka had over 700 registrants, with several rounds of pre-selection to arrive at about 120 people on the day. Neither ran in 2019, so TADHack Johannesburg wins the 2019 crown 🙂
Back in 2016 we even made SABC breakfast TV, with then MTN CIO Benjamin Marais! This demonstrates the amazing commitment MTN makes to the African developer community year on year as the main sponsor and host of TADHack! And the tireless work of Elisja van Niekerk, Yusuf Kaka, Geekulcha, and all of their people. It really does take a village to make a TADHack.
The developer community in Johannesburg is not only large, its world-class. As evidence, it consistently wins global prizes. You can see some of the hacks over the years below, note these are the finalists, there were many more hacks in the initial rounds of judging:
In 2018 team Vaultron (Stephen Asiedu, Cameron de Bruyn, and Quintin Rudman) used Status (an Ethereum OS) for storing and releasing private information securely. They won the Status Global prize. It's tough enough just to understand Status and all its capabilities, it's the most complex set of resources we've offered at TADHack. Yet, Vaultron did it, and produced a hack that impressed the Status team.
In 2016 Hack Geasy by Robert Sandell won the Canonical Global prize. An energy monitoring solution using MQTT and Mobile IOT. You can see the winning pitch here.
And a special shout out to team #BlackPenta by Tselane Bolofo, Abraham Mokaba, and George Links. Great use of Simwood WebRTC, winning a Global Prize in 2019.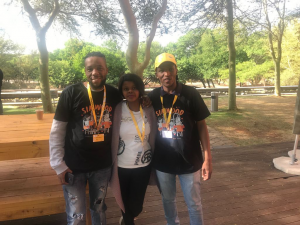 Please register for TADHack Johannesburg / South Africa. Let's together make Joburg / South Africa number one for 2020!