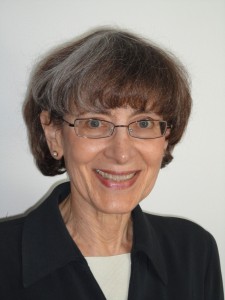 Carol Davids is the Director of the Real-Time Communications Lab at the Illinois Institute of Technology and an Industry Professor in IIT's School of Applied Technology. She designed and built the Lab and its Real-Time and Telecommunications curriculum. She has initiated numerous research projects in the lab related to the application and development of standards that describe and measure the performance, interoperability and characteristic behaviors of VoIP and Real-Time Communications systems. Carol and her team at IIT RTC Labs are founding supporters of TADHack, and are a sponsor of TADHack-mini Chicago on the 3rd and 4th October, just before the RTC Conference on the 5th-8th October.
"We're proud and excited to be part of TADHack. It brings together the new blood of technology students who possess an amazing capacity for innovation and the old-blood of experienced technology leaders, to demonstrate the amazing potential of telecom app development," explained Carol. "Having the TADHack winners keynote at the RTC Conference demonstrates how important developers are to the future of the industry."
Carol's students and the broader mid-west developer community have created many winning hacks such as BNG-911 (Before-Next-Generation 9-1-1) by Abed Arnaout , Inter-E-view (Chicago) by V.S.Kashyap Naveen, and Hola Home by Abdulrhman Arnaout, Tameem Imamdad, and Raed Tawil to name just a few. On the TADHack YouTube channel you can see all the hacks from TADHack Chicago 2015 and TADHack Chicago 2014.
The original IIT RTC Labs, formerly known as the VoIP Lab, was built as the class project of the VoIP Basics class in the Spring of 2004. It consisted of two test beds deployed on rolling carts. Today the labs have over 30 test positions distributed across the labs providing access to many state of the art testbeds such as:
Network Transport and Performance (NTAP) – This is a multi-domain, multi-level test bed whose to study the behavior and performance of WebRTC-based and SIP applications and services.
Next Generation 9-1-1 (NG9-1-1) – These testbeds allow the user to place an end-to-end call for emergency services from a POTS phone, a SIP phone, a mobile phone or a WebRTC-based application to a Public Service Answering Point (PSAP) using an Emergency Services IP Network (ESINet).
Mobile-RTC – This testbed at uses several software defined network applications to form a captive GSM network on which we study and test the flow through and performance of messages between wired and wireless systems.
Voice over IIT (VoIIT) – This SIP-based telephone service was built by students and is used in lab exercises and projects to demonstrate and test the flow of SIP messages in various applications and configurations.
Web-Dev – This is a collection of virtual and physical servers and large screen monitors in the Main Campus lab where students can develop real time communications applications.
Real-Time Media (RTM) – RTC Lab projects study the ways real-time media applications use resources and how impairments in the network affect the user experience.
For TADHack-mini Chicago, the IIT RTC Labs will provide access to their NG9-1-1 test bed at the event location.
They will give each developer who requests it:
The URL of our test bed's SBC;
A SIP User Name that will register with the SBC; and
A short description of the NG9-1-1 test bed and calls flows.
This will allow the developer to point emergency calls to a Public Service Answering Point via the ESInet (Emergency Services IP Network). Don't worry, you'll not end up calling the local police and fire brigade while hacking 😉