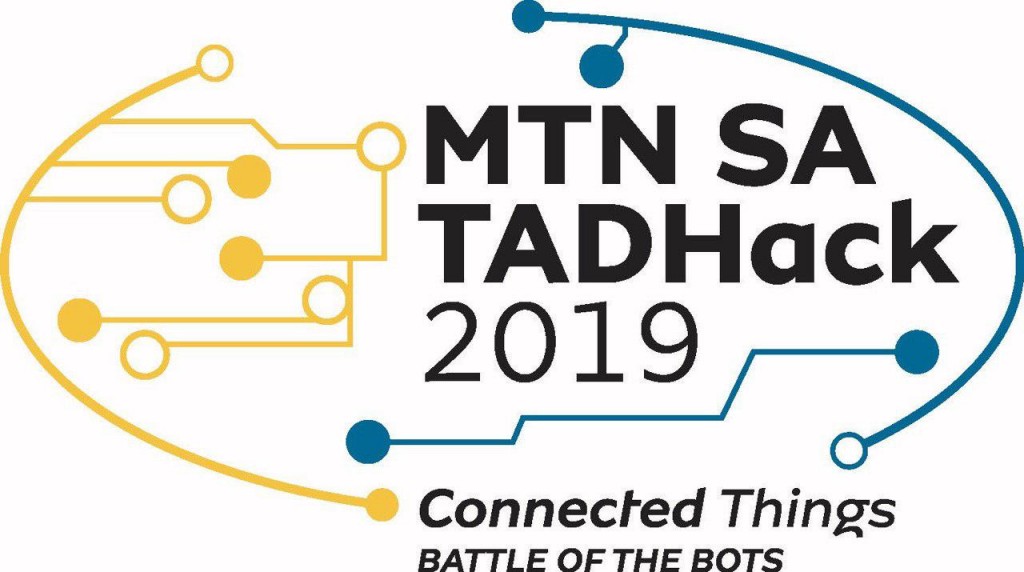 TADHack Johannesburg (TADHackJHB) is the largest TADHack location. This year we're anticipating over 200 people taking part, registrations are already over 450! MTN South Africa do an amazing job running TADHack Johannesburg, since 2016, making it one of the longest running hackathons in South Africa. TADHackJHB even made it onto breakfast TV in 2016!  Thanks to everyone who makes TADHack Johannesburg such an amazing event, well done!
The developer community in Johannesburg is not only large, its world-class. As evidence, it consistently wins global prizes, see the two below, as well as having loads of local prizes awarded.
In 2018 team Vaultron (Stephen Asiedu, Cameron de Bruyn, and Quintin Rudman) used Status (an Ethereum OS) for storing and releasing private information securely. They won the Status Global prize. It's tough enough just to understand Status and all its capabilities, it's the most complex set of resources we've offered at TADHack. Yet, Vaultron did it, and produced a hack that impressed the Status team.
You can see all the pitch videos from 2016  and 2018, showing the amazing talent in South Africa.  Also please check out the TADHack Global 2018 photos to see just how much fun everyone has at TADHackJHB.
It's amazing what we've achieved together, with this short summary of TADHack from 2014-2018.
TADHackJHB Interviews
Interviewing the TADHackJHB winners from 2018, they found the hackthon gave all participants a "reputation boost".  They also realized that South Africa is on-par with the rest of the world. The winners also reported that TADHackJHB opened doors for them and are talking to companies in the UK to implement their projects. It also "opened doors" for them and helped the with new job offers. Many of our TADHackJHB participants are working on growing their hacks into new opportunities post the hackathon.
MTN uses TADHackJHB as a platform to find graduates. One successful candidate, Waqar Saman, won the Best Female Coder prize and is now working at MTN. Congratulations!
TADHackJHB Winners
Other TADHackJHB winners include:
The team that won the $1000 TADHack Johannesburg prize is team #SkratchLabs (Thubalethu Mambane, Kabelo Kgobale, Sydney Molobela, Answer Tjiane). This team created an AI application that learns your usual patterns through a mobile phone then submits irregularities to a back-end which is directed to an emergency control point to help.
The #Hungrywolves (Shenique, Le Fleur, Nabeel, Makkan, Saman, Waqar, Thillendrin, Poovalingam, Sumeshan, Padayachee) won Huawei devices for making best use of the Huawei API's that were provided. This team created an application that allows users to book spaces in taxis. Shows the users the routes they can take, drivers on those routes. Users can rate drivers and routes based on safety and time take. Program will be managed by taxi associations that can add their drivers and routes.
#TheImmortals a.k.a #Skaftin team  (Sebastian Dyantyi and Nerudo Mregi) won the IBM prize. This teams goal is to "become the dominant last mile delivery service for informal economic regions, which are often perceived to be higher risker. We'll enable democratised access to efficient logistics services for informal settlements that need it most. When we unlock this market and tough to crack frontier it will provide a good foundation to expand our offering to township entrepreneurs, businesses and those who want to provide their goods and services to customers outside of their conventional reach."
TCS Winner of R3000 Vouchers is #SocietyX a.k.a #1632. This team developed a Crowd-sourced Emergency Services Optimization Engine
TCS Runner Up of R2000 Voucher is team #Ovalleaf (Livhuwani, Matsigila, Terrence, Ndou, Joseph Sirwali, Pulane Maphiri, Morris Nkosi). This team created an all in one verified digital documents provider
TCS Second Runner Up of R1000 Vouchers is the #TechSavvyKids Team (Nolubabalo Mgcima, John, Thabiso Yende, Khanyisile, Kutlwano Mofolo, Anathi Mseleni). This team created Hu- Track which is an application that seeks to help fight Human Trafficking in our country but more especially in our Townships. The App will be available on smart phones and non-smart phone users and it can be accessible via an App, SMS and USSD.
See you at TADHackJHB, 12-13 Oct. Register here.