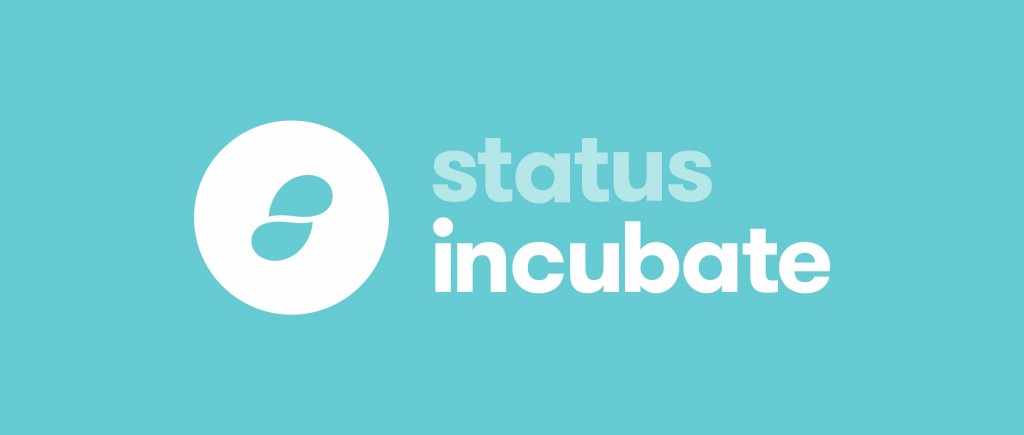 Status Incubate is a decentralized blockchain incubator, designed for projects that are or are planning to become open source. Incubator's goal is to foster a rich ecosystem for the decentralized Web. They select projects and provide funds, resources and expertise to help up and coming teams of passionate entrepreneurs build successful decentralized solutions.
What does Status Incubate provide?
Funding. Funding decisions are made on a case-by-case basis, structured around each individual project's needs.
Technical Mentorship. A strong team of developers specializing in blockchain technology and the entire web3 stack will help you navigate the unknown world of decentralized protocols by providing technical architecture review and support.
Legal, Regulatory & Admin Support. Navigating the crypto legal system can be tricky. Incubate will connect you to some of the most experienced legal and financial advisors in the industry.
Marketing & PR. To ensure your product's successful launch, Incubate provides guidance around your brand development, high-level marketing strategies, token launch plans, and more.
Organizational Structure. Incubate will support you in building out the exact team you need, based on the required technology and project goals
Mentorship. Gain access to a wide range of mentors who will provide guidance throughout your journey.
About Status
Status was co-founded by Carl Bennetts and Jarrad Hope in 2015 to help drive mass adoption of Ethereum and deliver the power of the decentralized web to anyone with an Internet connection.
Status is an open source, Ethereum-based app that gives you the power to chat, transact, and access Decentralized apps. And most importantly for us, Status is a global sponsor of TADHack Global 2018!
Have what it takes to be the next member of the Incubate family? Get your thinking caps on, TADHack Global could be a great opportunity to test out some of your ideas to help you create a winning application to the Status Incubate.
Haven't installed Status yet?
iOS: Sign up for access via TestFlight here
Android: Simply download Status from the PlayStore