The second Ubuntu prize went to the remote entry ParkuestTH by José Carlos López and team from Mexico using a range to telecom capabilities as well as Juju charms, to solve the problem of finding and paying for parking.
The first Apidaze prize went to O1Otct by Joris Swinnen, on using WebRTC to make it easy to meet people in an audio or video conference.
The second APIdaze prize went to Frank Zhu with a WebRTC based Real Estate Demo (presented by Doug from Oracle).
<picture to be added soon>
The first Oracle winner was Asier Arranz with 3DWebRTC, using WebRTC to create interactive 3D experiences in presentations.
The second Oracle prize went to a remote entry from Andrey Zakharchenko from Russia with a WebRTC Click-to-Call application.
<picture to be added soon>
The first Telestax prize went to Jaime Casero with his real-time quiz application.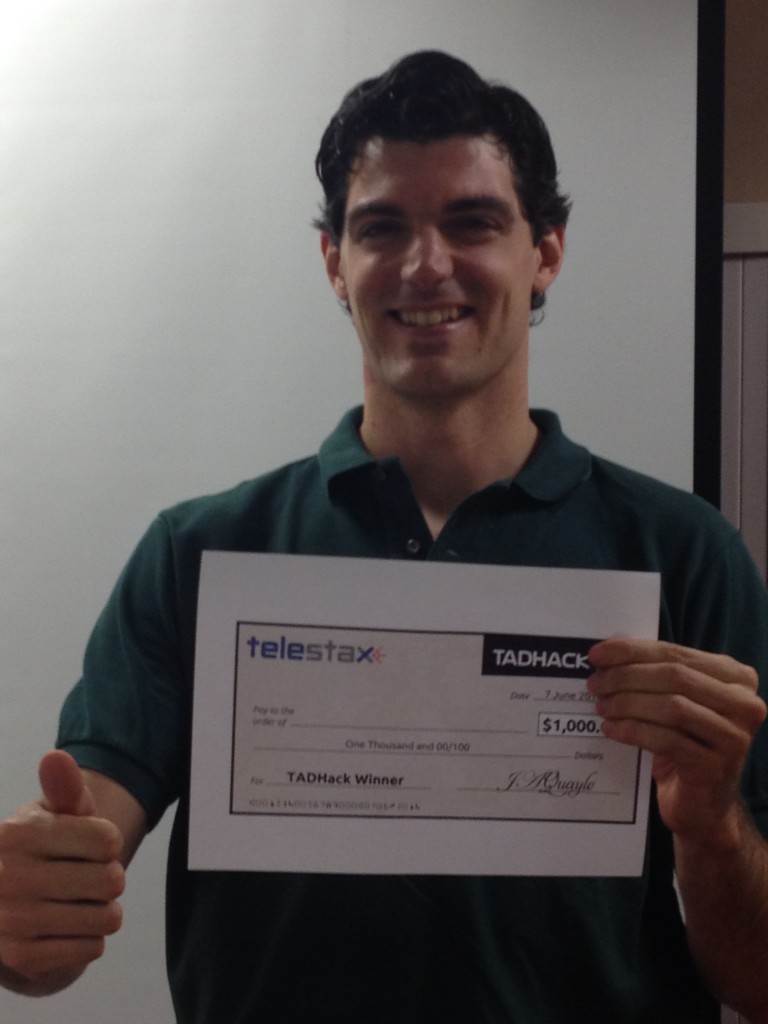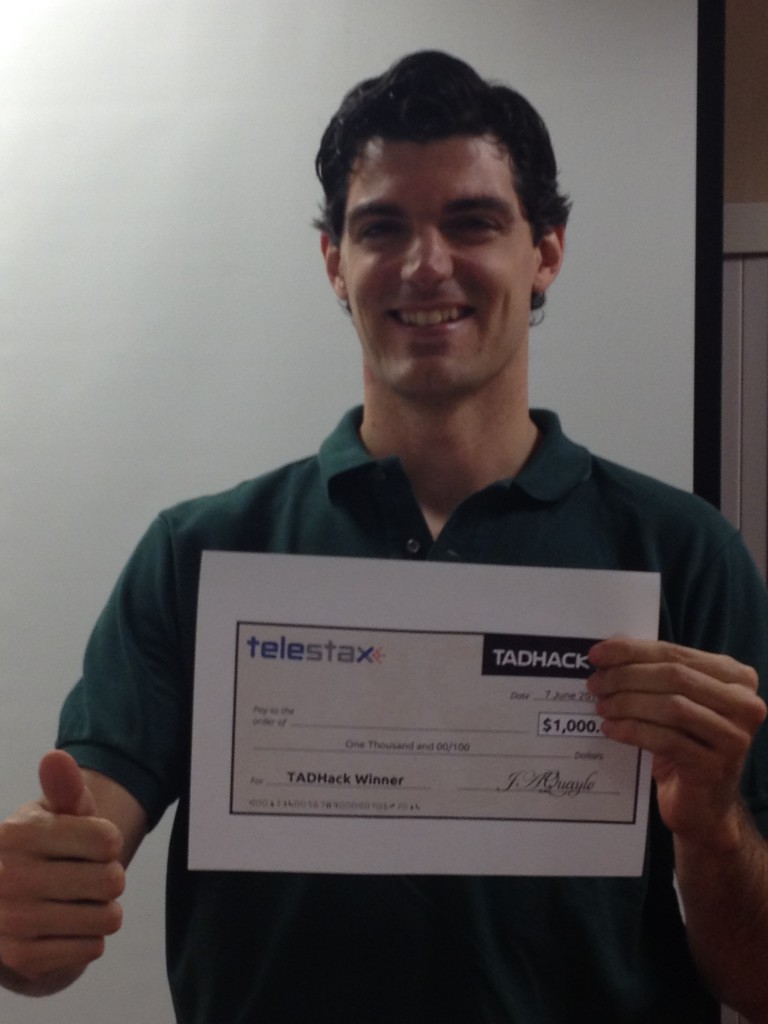 The second Telestax prize went to Mpay that simplifies M-commerce with vending machines. Users place orders via ussd codes on their phones. They then receive a PIN number after paying by mobile. With that PIN the customer can pick up their order from the vending machine. No hassles in finding cash or coins not accepted or loosing the change as the machine does not give it.
The first Nexmo prize went to Dennis Kersten with Rich Number Database, he used the Nexmo "number inside API" to enhance the user experience of his virtual PBX service.