To start off we would like to thank the TADHack team for giving us the opportunity to put our knowledge and skills at work in solving some of the challenges South Africa faces.
South Africa faces an unemployment rate of 23.3% with tourism contributing 9% of the country's GDP, the tourism sector as well as small businesses where greatly affected by the pandemic and the lockdown restrictions that came with it.
Because of the lockdown thousands of small businesses where forced to shut down or take out loans in order to continue running and pay their employees, with this more people lost their jobs and where dependent on receiving grants and UIF in order to survive.
Our team looked for a way to help those affected by the national quarantine we then built a solution which we named Xplorer, a simple gaming app that would reward both international and national tourists for visiting local tourist attractions.
Xplorer
How it works
1: The user would sign up using their email or social media account and turn on their location so that a map of their area can be displayed and different sites around your location will be suggested for you to visit.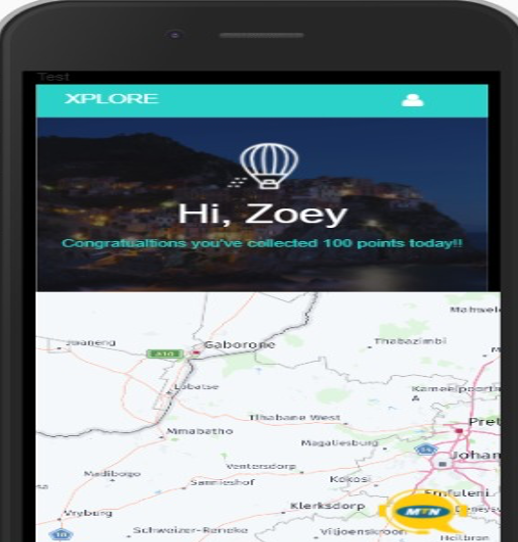 2: Once the user is onsite, they would have to scan the QR code which would be available onsite in order to receive points for visiting the site.
3: Using a chat bot the user would be notified as to how many points they have received for their visit, The user would then be able to redeem their rewards on the MTN MoMo app and use their rewards at local restaurants, stores or even at their next visit to a fun site.
With this solution we look to help increasing local tourism among the locals in order to help small businesses stay afloat.
About us: A team of three young tech enthusiastic females with a passion for solving problems using the skills we have.
Below is their winning pitch from TADHack South Africa last month. Well done!