We're proud to announce Status sponsors TADHack Global 2018.
Status was co-founded by Carl Bennetts and Jarrad Hope in 2015 to help make the world a more open and equitable place by delivering the power of Web3 (decentralized web) to anyone with an Internet connection. Status is an open source, Ethereum-based app that gives you the power to chat, transact, and access a revolutionary world of ÐApps.
In January of this year Status announced their backing of the open source project Matrix, a close friend of TADHack and TADSummit. Thanks to the Status team for helping Matrix / Riot grow to fulfill its destiny on the decentralized web 🙂  David Dias from Protocol Labs is a close friend of TADHack and TADSummit, helping with TADHack Lisbon since 2015, and presenting on the decentralized web and its impact at TADSummit. Its great to see the importance of ÐApps / Decentralized Web gaining more and more attention.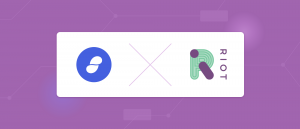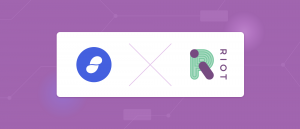 You'll read later about a ÐApp called Aragon. One of the co-founders of Aragon is Luis Iván Cuende, he was one of the first ever TADHack Global winners, you can see his pitch video from TADHack Global 2014 here. Its a small world 🙂
TADHack brings its broad audience of SIs, enterprises, CIOs, web developers, entrepreneurs, telecom geeks, students and general developers to the exciting world of ÐApps through Status. At TADHack Global you'll be able to solve problems that matter to you through mashing up Ethereum / Status and programmable telecoms. We're really excited at what we're going to see from around the world, it's going to be revolutionary!
Status is an all-in-one decentralized app. You can purchase, store and share ETH, SNT and other ERC20 tokens through the Status wallet, enjoy encrypted messaging by default in private, public and group chats, and use the Status browser to explore an ever-growing list of ÐApp. With the latest Status release (Alpha 0.9.19) mainnet was enabled as an option in preparation for the Beta release. Download now and take the Status app for a test drive,
Status runs several important initiatives:
Incubate: An Incubator dedicated to decentralization. They catalyze early-stage startups looking to reinvent the Web. By offering funding, office space, professional services, as well as technical mentorship to our incubatees, our mission is to find the most ambitious projects in the Web3 ecosystem, and to help them scale.
Embark: Build Powerful DApps Easily. Embark is a fast, simple and powerful framework to help you develop and deploy Decentralized Applications.
With Status your mobile device becomes a light client node on the Ethereum Network, enabling you to access Ethereum's entire ecosystem from anywhere. Some of that ecosystem includes:
uPort: Declare digital independence. uPort is a self-sovereign identity system.
Gnosis: Crowd sourced wisdom. Make complex predictions on the go with an easy to use prediction market.
Oasis Exchange: Enjoy a near-instant decentralized digital asset exchange between ETH and ERC20 tokens.
Ethlance: The decentralized jobs marketplace. Hire or work for cryptocurrency, with no fees.
Aragon: Create unstoppable companies and organizations, and value without borders. As mentioned above Luis Iván Cuende, the co-founder of Aragon, is one of the first ever TADHack Global winners.
Etherisc: A decentralized insurance platform. Buy a policy on the go, and be paid claims automatically.
Ujo: A home for artists. Create and control your creative content, and share it with the world
You can read more about Status here. This is exciting news 🙂