TADHack Lisbon has run since 2015. We were initially located at IST (Instituto Superior Técnico) TargusPark in Porto Salvo. It was an amazing location with impressive internet, however, it was out of town, which was not easy to get to on a weekend. So this year we have a new downtown location thanks to Altice Labs: TECHTRIS HOUSE – ENTER at R. Moeda 7, 1200-109 Lisboa, Portugal.
You can register for free at the TADHack Lisbon page (preferred), we also have the event listed on Meetup and Eventbrite.
Lisbon has always welcomed and supported TADHack over the years. I must thank IST (Professors Luis Correia, Teresa Vazão and the whole team), David Dias from Protocol Labs, João Trindade from Talkdesk, Paulo Chainho from Altice Labs,  Henrique Rosa from Telestax, and many more for all their support over. Every TADHack location is many possible thanks to the hardwork and dedication of people at each location.
This year we have an exciting line-up of sponsors including Status and VoIP Innovations plus a couple more we're waiting on decisions. Having Status on board is going to be great for anyone interested in Ethereum, and Lisbon is a hot spot thanks to the leadership of David Dias. Being able to mash up Apifonica and VoIP Innovation that enable reach and accessibility, with the power of Blockchain will create quite revolutionary hacks.
Lisbon has an impressive track record of TADHack winners over the, here are just a few of them:
TADCall by Afonso Oliveira, Joao Trindade, Simon Exposito, Alexandre Goncalves, Bruno Macedo. Their hack was to regain control of your mobile phone. Control who can call you, at what time and how frequently. With their solution you can create disposable phone numbers to different aspects of your life. Separate you work calls from you personal time.
SignChat by Sacha Nacar and Mike Dauphinais who won a bag of Tessel goodies. Their hack converted between signing and messaging for chat.
Vintage Link by Arthur Balanuta + Nuno Abreu + Afonso Oliveira. Taking chatrooms to legacy devices. Mobiles can join chatrooms via SMS. Using Telestax and reThink.
Athos by Luis Tonicha + Tiago Dias. Bot for shopping assistance. Bot sends SMS to mobile. Using Carrefour, Matrix and Telestax.
Re-light by Pedro Rocha + Daniela Torrinha. Control a bluetooth light bulb with Re-Think platform.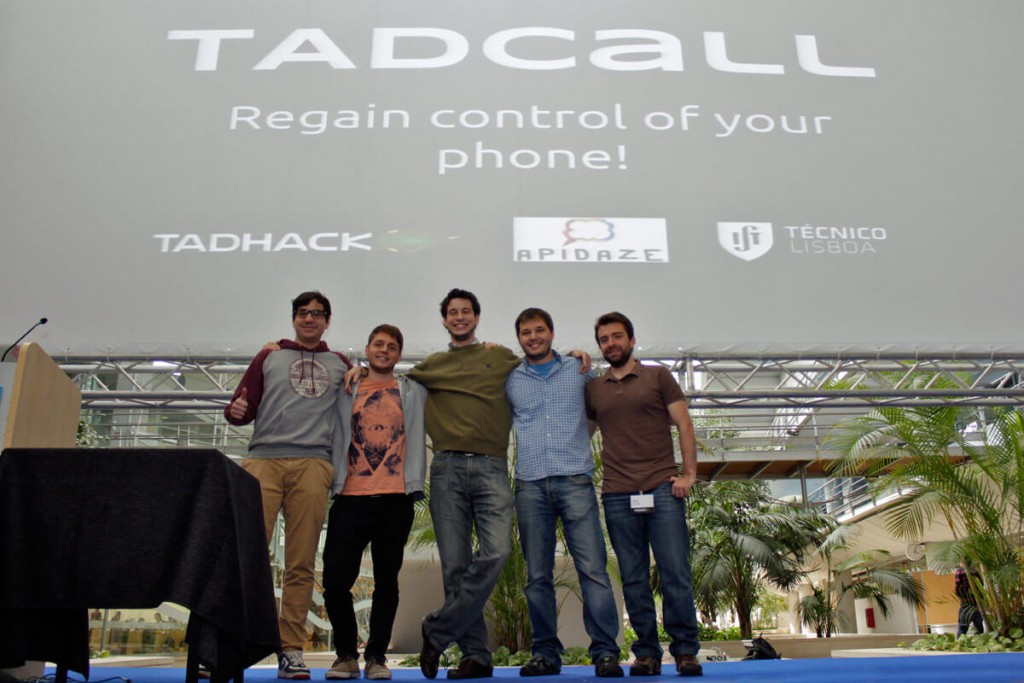 See you in Lisbon on the 13-14 October 2018!
Please Register for TADHack Lisbon Here