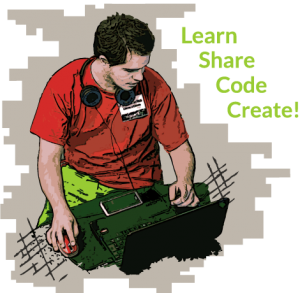 TADHack Israel location is thanks to the Microsoft Ventures Israel:
13 Shenkar st. Bldg. L1 6th floor
Herzlia Israel
Intel's IoT team is sponsoring and running the location. The planned schedule is:
Friday 12th 8AM-6PM, global keynotes will be streamed at 3PM, with pitches being recorded from about 4PM for those who are ready.
The event does not run on Saturday 13th.
Sunday 14th noon-9PM, with pitches being recorded from 3PM. The Global TADHack Awards will be streamed live from Lisbon at 8PM Israel time.
TADHack sponsors include: Acision, Apidaze, Bandwidth.com, Dialogic, hSenid Mobile, Intel, Matrix, Oracle, Telestax, Tropo, and Truphone. With supporting partners Google, Ubuntu and W3C. Technologies / development areas to hack include: Internet of Things, WebRTC, Telecom APIs and platforms, identity and federation, media servers, enterprise communications, messaging, location, payments, and more. Check out the developer resources to learn more.
Some of the benefits of taking part in TADHack include:
Students can showcase their talent to innovative companies, and do land some sweet jobs. Recently Cisco bought Tropo, one of TADHack's founding sponsors. Last year Comverse bought Solaiemes a 2014 sponsor. TADHack is backed by innovative leading edge companies, great places to start your career.
For those working in a business, it really doesn't matter what business you're in, at TADHack you can see how telecom technologies can improve your business. Uber and Airbnb have created billion dollar businesses using these capabilities – copy their lead before someone else does and starts disrupting your business.
For those working in telcos and also their vendors TADHack enables you to see first hand how all the cool technology and platforms are transforming service creation. You do not need to wait years and spend millions, its hours and most of it is open source software. TADHack is the best and most fun training you'll get this year! If you're in the telecoms business you should be taking part in TADHack.
And yes, there is $35k in prizes. So you have fun, free food, meet cool people, hack, and a good chance at winning some cash.
Our approach with TADHack is simple, by helping people be successful in using telecom capabilities, we in turn help the sponsors be successful. Your pitches will be promoted on the TADHack YouTube channel, we write weblogs about the developers who take part and the hacks they create. Check out the TADHack weblog to see the what we've done in the past.  TADHack is for Everyone!