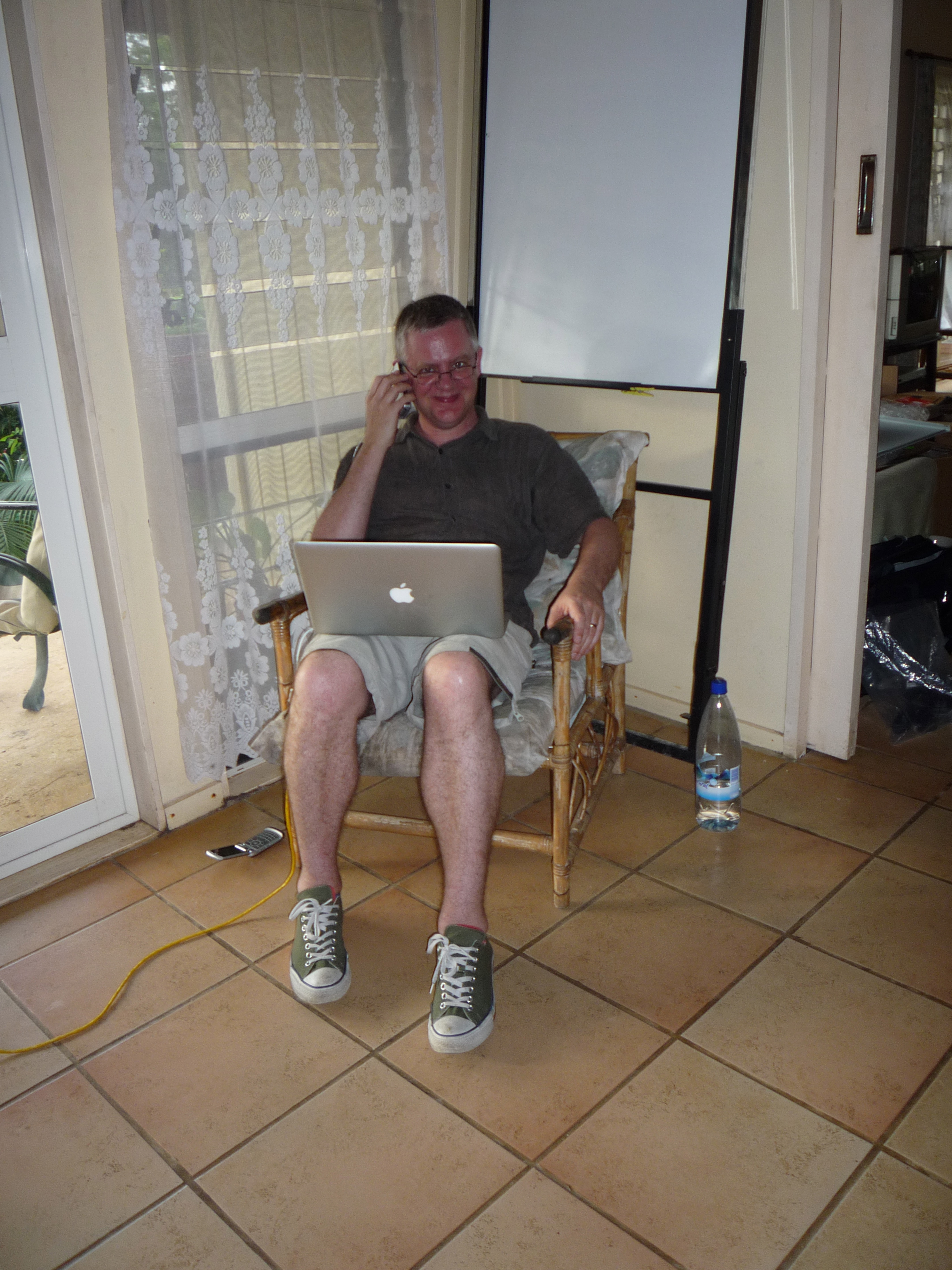 We interviewed celeb developer Tim Panton last year on the TADHack weblog. He is a winner at TADHack last year with Fragment, more on that later, and for the fairness of everyone competing at TADHack WebRTC London 11-12 April, Tim will be one of our world-class mentors, along with Sam Dutton of Google, Matthew Hodgson of Matrix.org, James Body of Truphone, Philippe Sultan of Apidaze, and Jean Deruelle of Telestax. At a recent VUC show where we announced our plans for TADHack, Tim highlighted the importance of how to approach a hackathon. That is, focusing on solving a problem that the intended users will be happy with. In this weblog we share more of Tim's guidance on how to approach and get the most out of a hackathon.
Tim's friend Willow Brugh, co-founder GWOB.org a TADHack partner, provides an excellent description of how to participate in a hackathon, see her presentation below. Her focus is charitable hackathons, so the goals of the participants are to some extent different from TADHack, but not as different as you might think. The key lessons are in Tim's opinion:
Goals. Know why you are there, it may be to learn a new API, or to meet folks, or to build a prototype for a new business. But the key is to build something that the intended users will be happy with. That helps in so many ways, it gives you focus to the design, it helps you market, it helps the judges understand why you should win 🙂
Process. The advice on team and time in Willow's presentation is invaluable, the deadline is the thing that helps you crystalize the idea down to the essential, you don't have time for the fluff.
Tim's approach to hackathons is to use them as a chance to try out some ideas that have been in the back of his mind but never got around to trying to learn something new. For example at the Astricon Hackathon back in October 2014  he used the challenge to do 2 things :
Try out Respoke's new WebRTC API
Implement an idea for pairing devices that had been in his mind for months but hadn't got around to. YoPet is now looking like it may turn into a real business 🙂
At TADHack Madrid in June 2014, Tim wanted to do 2 things:
Build a user focused solution, something people would choose to use, not something forced on them. He'd seen far too many WebRTC apps that are to the advantage of the network and technology folks but hardly help the end user a jot.
Play with a library for decoding QRcodes in javascript on using webRTC Fragment isn't likely to become a product, but the QRcode stuff got into YoPet!
Most recently the Parrot challenge at WebRTCFest Tim used it as a justification to buy one of Parrot's cheaper drones and to experiment with Meetecho's Janus API as well as a chance to collaborate with fellow ex-Tropo-ite Neil Stratford. It's too early to know if the Jumping Janus will have any follow-on but Tim thinks there is a decent chance he and Neil will get some consultancy out of it. Hackathons help you grow your business!
It may sound obvious, but setting clear objectives for your attendance at the hackathon ensures you get the most of out of the short time: is it to learn about WebRTC from the world-class mentors at the event, or learn the Apidaze or Telestax's Restcomm APIs from the creators, learn about Kandy.io, or learn how to set up a Matrix.org federation server, or understand the problems Truphone faces in their business, or even to try and recruit developers to your projects? Then the secret sauce to Tim's winning formula is to focus on building something that the intended users will be happy with. This focus on specific users and a specific problem makes the difference between 'an interesting hack' and 'a winning hack'.
Tim will be available throughout the 2 days at TADHack WebRTC London 11-12 April, he's a truly helpful fellow willing to share his vast expertise and sagely advice, you can always contact him before the event @steely_gint or through his website.